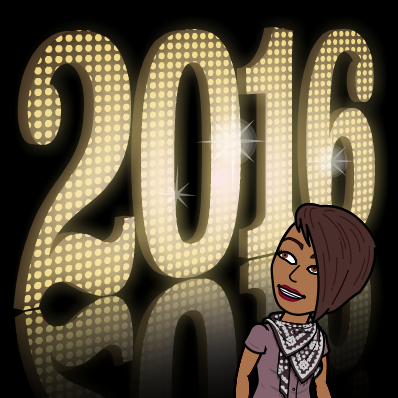 My "bridge book" between 2015 and 2016 was Oola. That's right, pronounced just the way it's spelled: OOLA. The subtitle read, "Find balance in an unbalanced world."  The subtext read "The 7 areas you need to balance and grow to live the life of your dreams."
I have no intention of doing a book review or summary here, but I will say that this book – that the concept of Oola, rather – has had and is still having a profound influence in the way I am approaching this new year. In fact, it's completely altered my perspective of living life.

Timing is everything, and I got this book at just the right time: at the tail end of a 3-year trek through a valley of sunshine, depression, self-pity, and pain, during which it sometimes felt like I was doing what I love but mostly felt like I was simply doing what I had to do. It was a stagnant and difficult season.
"The 7 areas you need to balance and grow to live the life of your dreams" are fitness, finance, faith, field, friends, fun, and family. In the book, these areas are actually referred to as OolaFitness, OolaFinance, etc, as they all relate to living the OolaLife. There are also Oola BLOCKERS, obstacles that get between you and your OolaLife, and Oola ACCELERATORS, the things that maximize the forward motion of you OolaLife. (All of these Oola concepts and more can be found at  oolalife.com. If you are intrigued enough to go read the book yourself, you can buy it at the Oola Store.)
One of the Oola accelerators is integrity. I found this chapter of the book particularly inspiring. I suddenly saw how keeping integrity WITH MYSELF is the key to consistent self-motivation. Integrity with myself? Yes. As in, keeping my word to myself. 
How many times do you break a promise….to yourself?  Aw, next time. I didn't get around to it today. Maybe I'll go tomorrow. How many times have you lied…to yourself? I was gonna start working out this week but there was just no time. I have yet to read that book I said I was gonna read last month. How many times do you let yourself down? Man, I really needed to buy that, but I just don't have enough money. I have to cancel tomorrow's hike; too many other things came up. 
Suddenly, Oola blockers like self-sabotage and guilt made sense. I feel lousy and unreliable and therefore am not up to a challenge. My lack of integrity with myself has been keeping me not only from reaching goals, but also from setting them! Productivity, time-management, and finance-control have been serious struggles over the last few years because I haven't been in living in integrity with myself!
In 2016, I am resolving to live with more integrity, integrity that starts with ME holding MYSELF accountable for the things I say I will do, things I want to do, things I need to do. Integrity that drives me to take  ownership of my life. 
Life happens. You can find those two words on plaques, t-shirt, coffee cups. But those two words aren't enough. The life that was happening to me for the last three years was really not the life I wanted to live. Today, I am still not where or what I want to be. That changes now. 2016 is the year I make life happen.
Happy New Year! May 2016 be the year you make the life of your dreams happen.
DON'T FORGET: JANUARY IS READER APPRECIATION MONTH! IF YOU ARE READING/FOLLOWING/SUBSCRIBED TO THIS BLOG, I WANT TO GIVE YOU A THANK YOU GIFT. CLICK HERE TO GET YOUR GIFT!